Tuesday, 14 February 2012
Sunday, 5 February 2012
The Power of a hug with Darren Hayes.
When Darren First announced on twitter he was doing market research for free hugs I giggled. I thought that's Darren having a laugh with fans. Then I saw the next tweet were he said he was actually going to do it and would give details soon. I still wasn't sure if he was joking or not.
28 January.
Anna and I decided to go down and claim our free hug and make a weekend of it. We had a gorgeous hotel (thank you Anna!) and we went out for drinks with another friend in camden's lock 17 canal side bar on Saturday night. It was a great night. Lovely hanging out with friends, enjoying the food, the tunes and the vodka and coke. We just weren't enjoying the disgusting toilets and that toilet attendant and her one sheet rule LOL. Good times.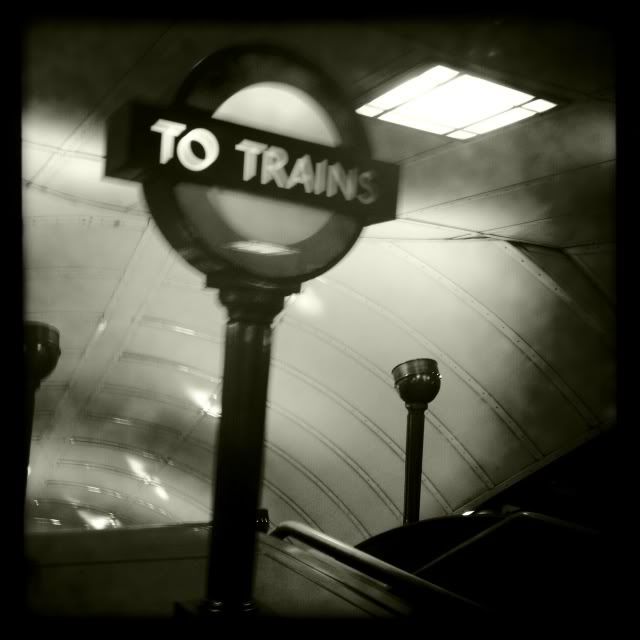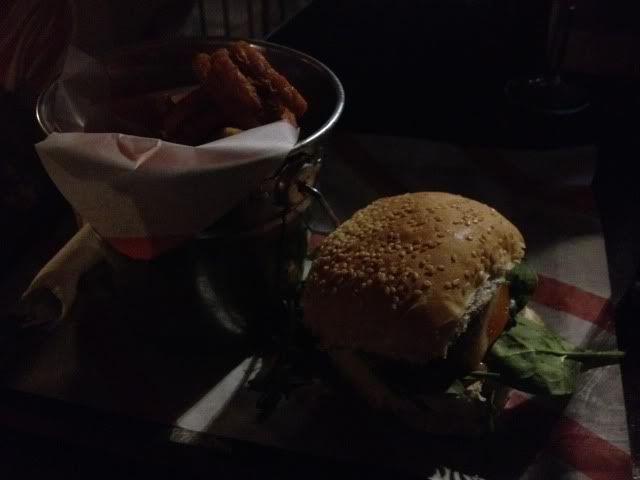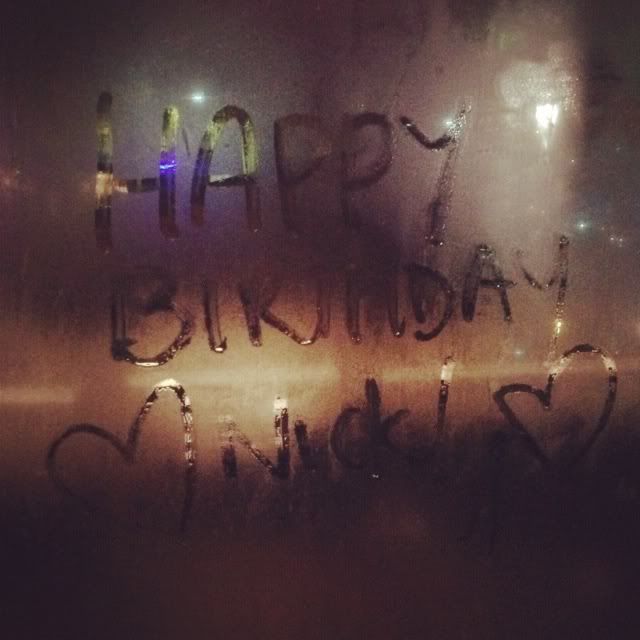 ...it was Nick Carter's Birthday.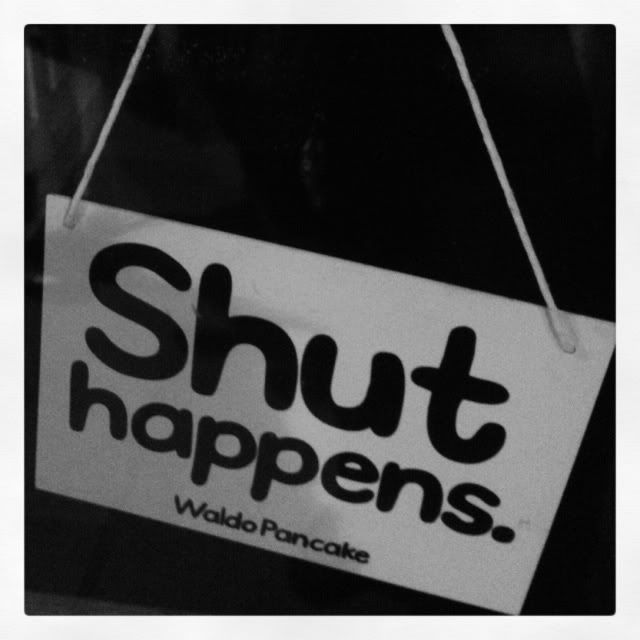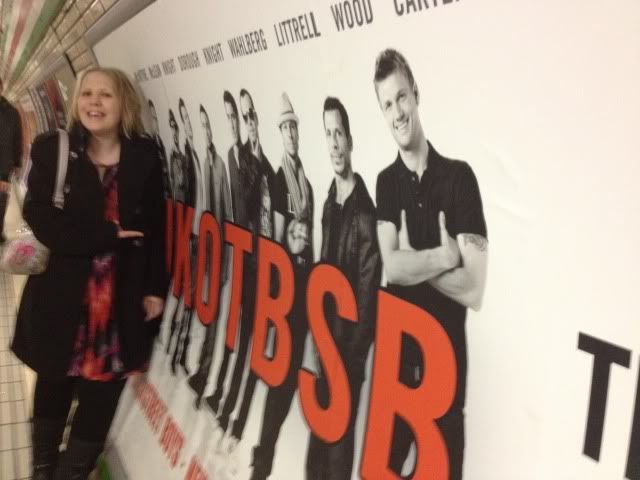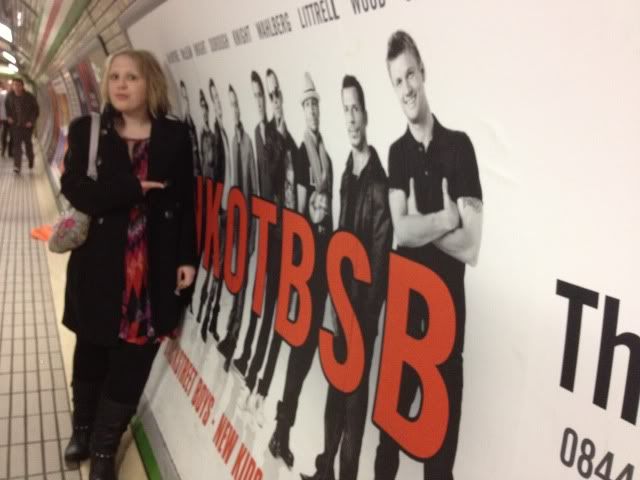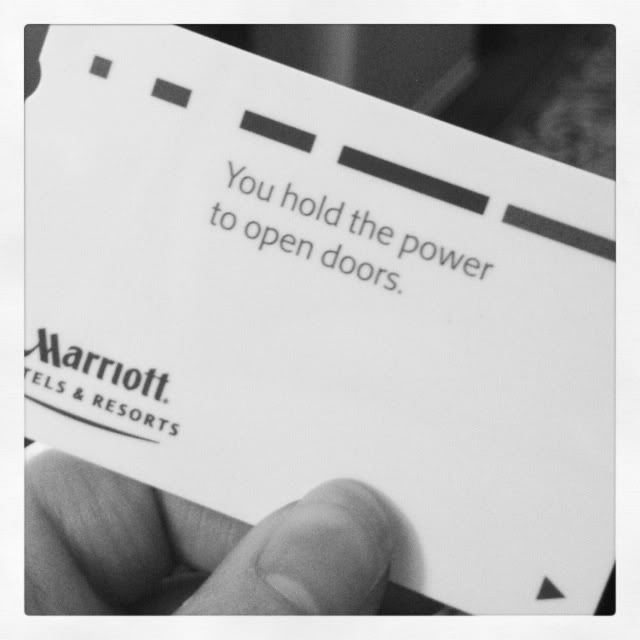 .....or maybe not LOL.




29 January – Free hugs day!
The morning came too early and Clare came to meet up with us for a rather fabulous hotel breakie. I swear Pixie Lott is haunting us. all about tonight was on chartshow tv before Darren's interview, she performed in blackpool when Darren performed, she was on the PA system at Bournemouth before Darren, she was on in the taxi to NYE and then we turned the tv on and she's singing her new single kiss the stars (which I ran around singing half the day grrr).
We headed off to the hummingbird bakery in south ken for cupcakes. It was all about the Black Bottom cupcake. We paused for some fun with yoda.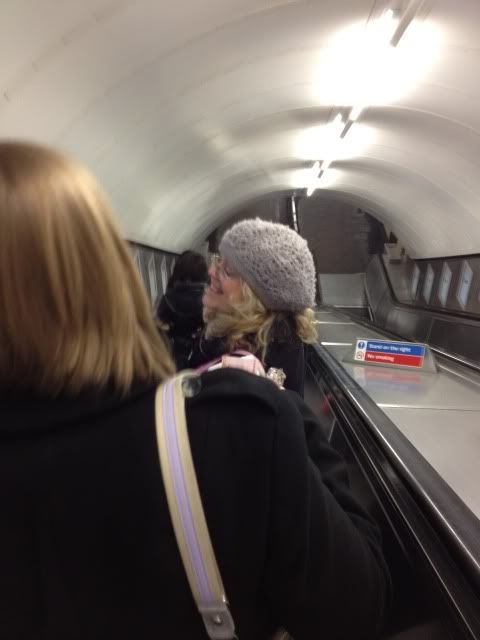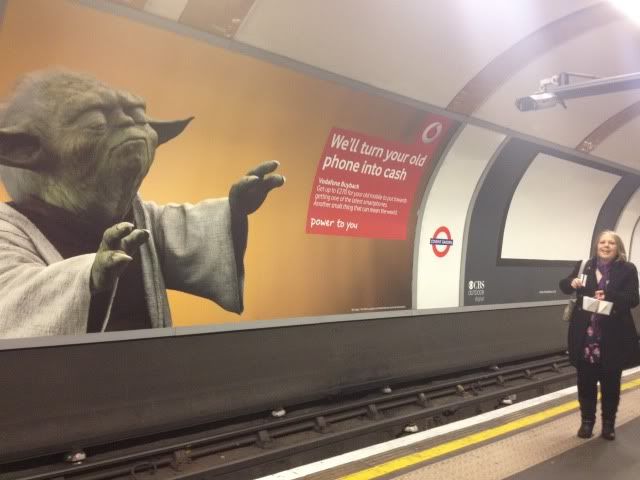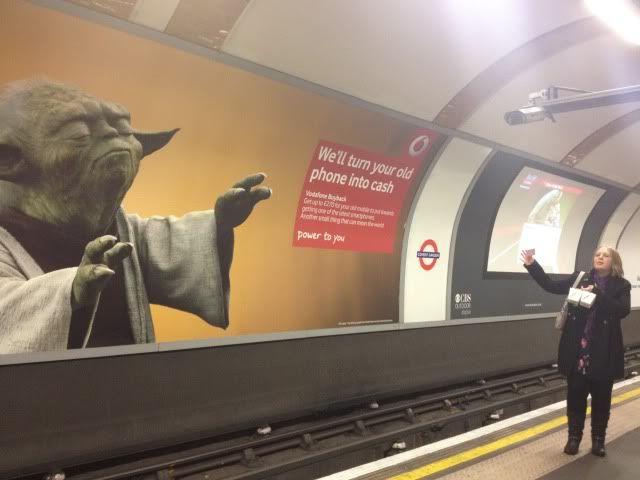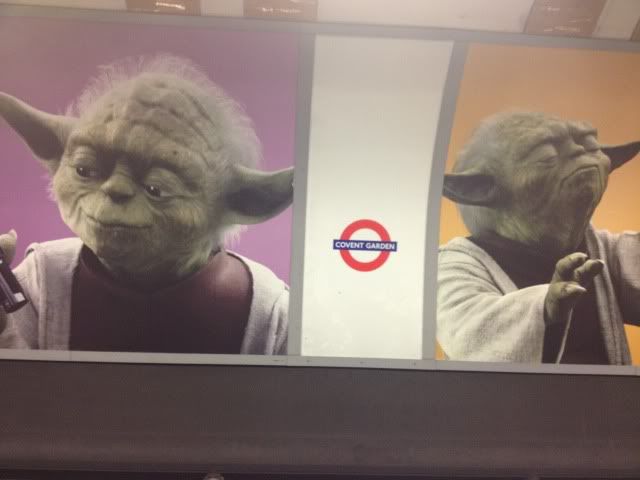 We then headed to Leicester square to meet up with Hilary and her Hubby in wetherspoons and await Darren's tweet. When it came through I declared 'somerset house' and for a split second no one moved. Then it was all go with our wonderful guide Hilary.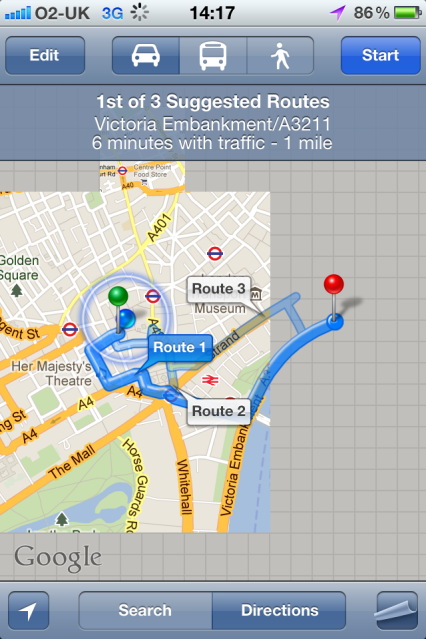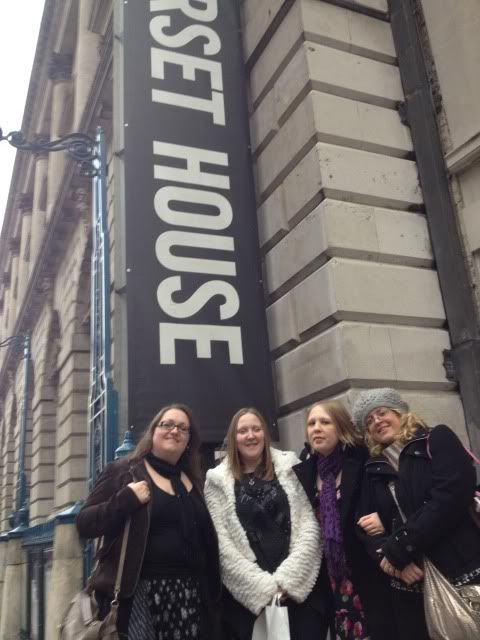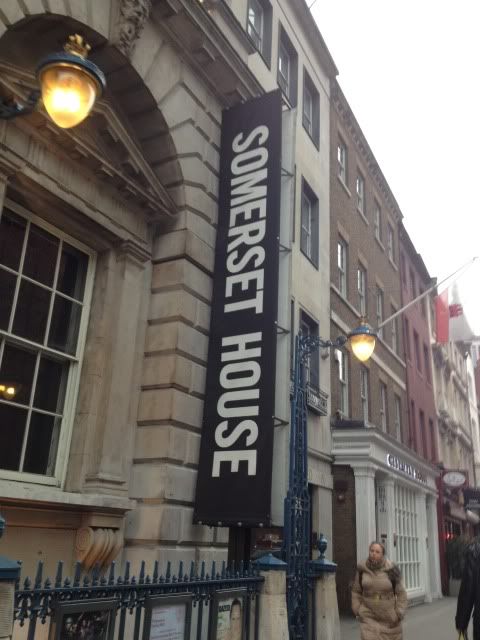 We got to Somerset house and when we walked into the courtyard it immediately had the look of bloodstained heart about it. I can't really describe it but whenever I saw it I knew it was just perfect and a gorgeous setting. I won't ever forget that feeling when we stepped into the courtyard, A mixture of excitement, anticipation and a belief that it was meant to be. It was lovely to see so many people new and old standing in that courtyard. So many hugs before Darren have even arrived.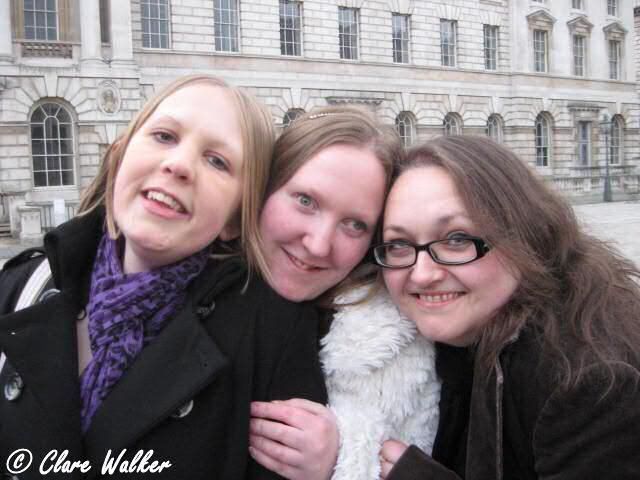 Darren arrived about 3:10pm and gathered us around to explain that we weren't technically meant to be there and 'once you've been hugged if you could just f**k off' LOL. Darren said if we got moved on to follow him and we would go somewhere else.
Darren walked towards the centre of the courtyard and the rest of us followed. I don't know how many people where there, about 80 or 90 maybe. Maybe more. Such a great turn out. We hung back and let others go first.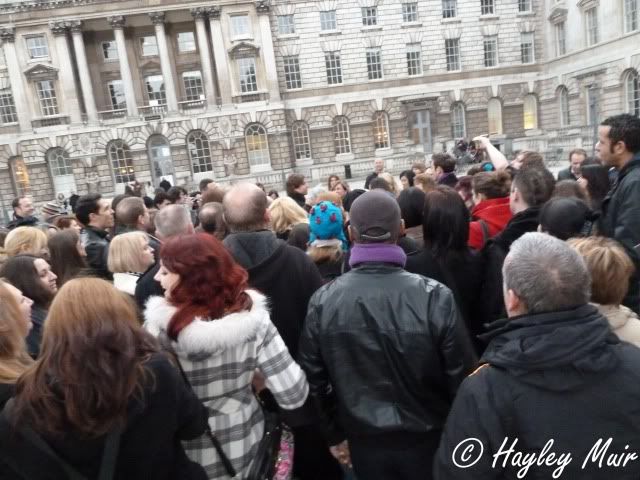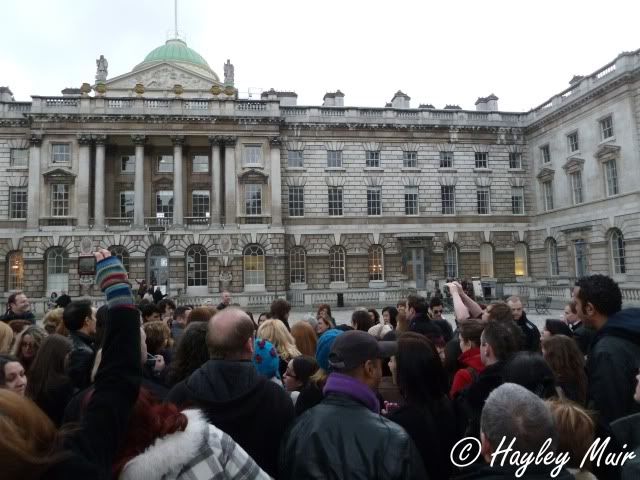 It was wonderfully organised, once you got your hug you stood the other side of the people waiting to get a hug, Tracey was making sure everyone got their chance in turn. About halfway through Darren shouted 'so is that everyone?' Cue loads of no's from our side hehe.
I was getting a little anxious at that point, four of somerset house's staff had turned up to see what was going on with walkie talkies but thankfully didn't move us, I think they were just curious as to what was going on. While we were waiting the topics of conversation were largely of the roast that was to be found after we'd had our hugs and the fact that it was so cold and I couldn't feel my toes.
Soon it was our turn. Anna went first. Then it was clare's turn. I wont ever forgot that moment Darren said 'clare right?' awwww. That was a really happy moment. Hilary and I were so happy for clare right then. Then it was my turn eeek. Tracey asked me when I'd got here and I just said yesterday and laughed LOL. She joked I wasn't talking any chances and I tried quite badly tried to explain we'd made a weekend of it.
As I walked up to Darren I don't really know what was going through my head. It was the most surreal and strange thing ever. A whole heap of people just hugging Darren and gathered in a random London location. I think I was aware of the fact that 90 pairs of eyes were on Darren and I. He said 'Hey Hails' and I gave a rather excitable girlie 'Hiiiiii!'. Darren asked "What are you up to today, apart from this? Cos nothin's gonna top this!" I giggled, D giggled and for a split second I tried to think what we had done that morning and really couldn't remember going to hummingbirds even though I still had the cupcakes in my hand! I drew a complete blank and just said 'not a lot. Roast' Hahaha. Darren said 'definitely'. That was all our talk of the roast whilst we were waiting *dies*. Darren put his hands on my shoulders and said 'you look beautiful', he was loving the jumper I had on. It's at that point the rest of it becomes a blur. I don't remember what I said next, In my head I said 'aww thank you' but all that was going through my mind was 'don't say you can't feel your toes' LOL. I think I said 'it's freezing' and Darren said 'I know right? Go get warm ok'. And I tottled off to anna and clare. Soon it was Hilary's turn. Awww, I love seeing my friends so happy and laughing with Darren.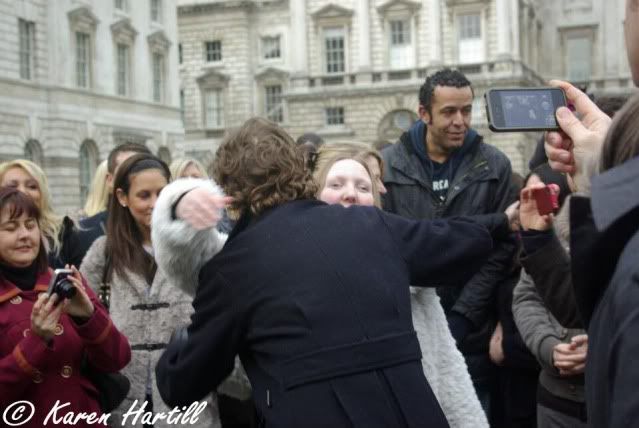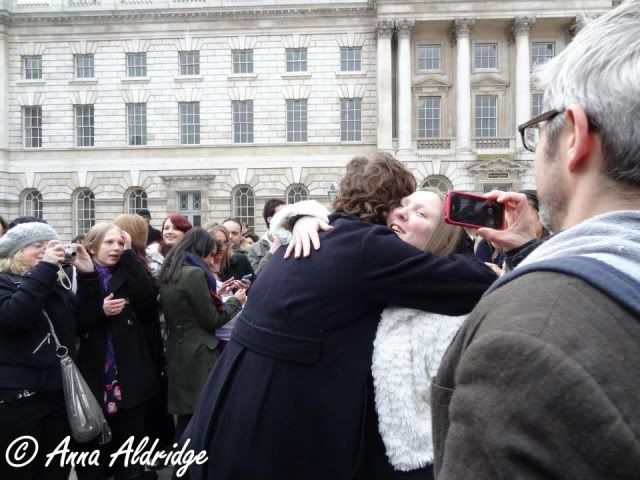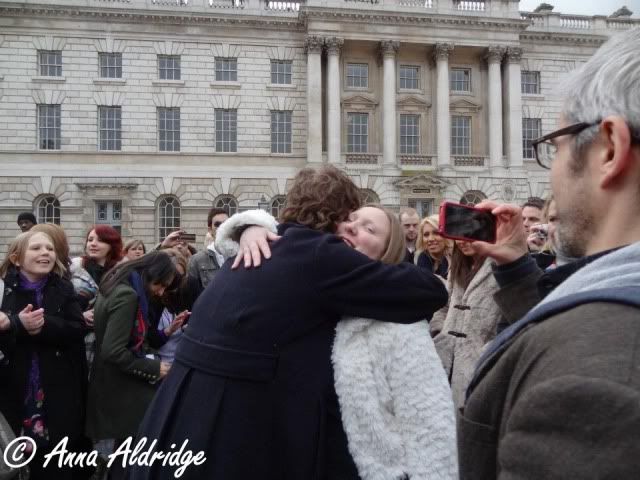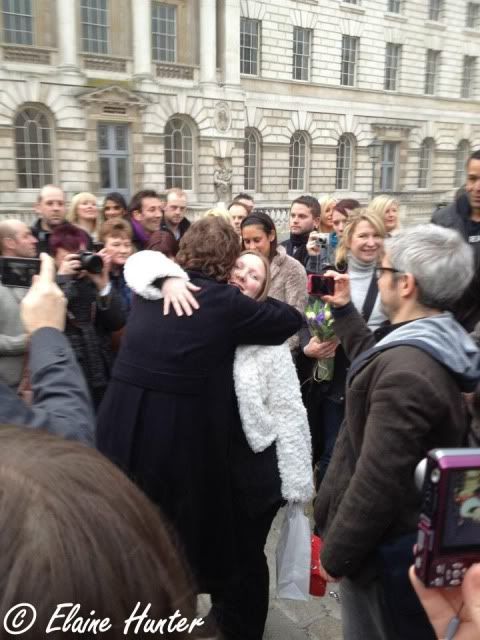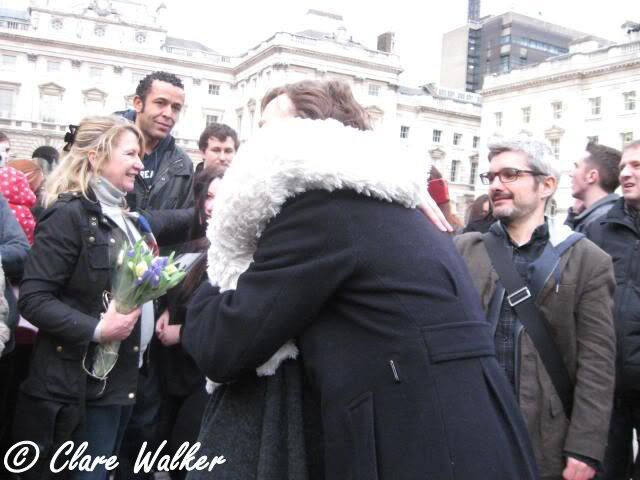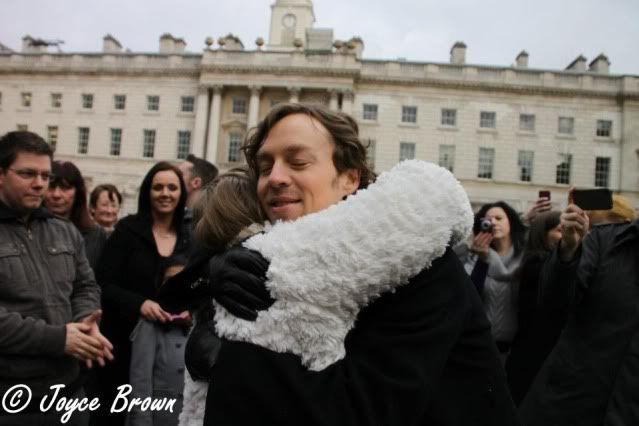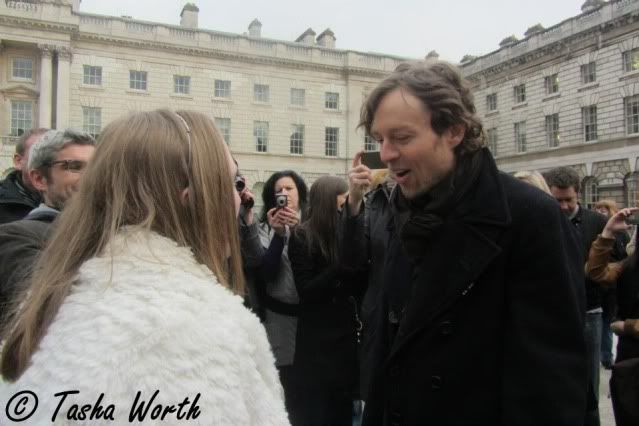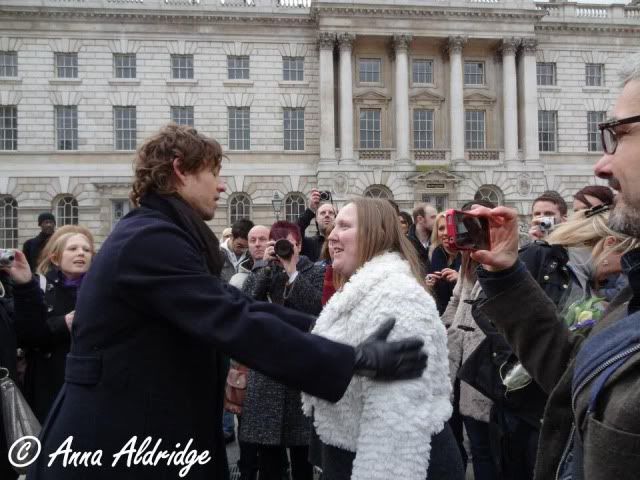 Chris had a wonderful moment with Darren, he was so excitable I think everyone that was watching just thought that it was infectious. Darren asked Richard to zoom in on the purple heart chris had hanging from his breast pocket, Andie got her hug from D and then it was time to film us hugging each other.
Darren said 'we want to get some footage of you hugging each other so find someone you don't mind hugging'. He laughed and said 'what?! I had to hug all of you' LOL. Someone suggested we all hug Richard, the poor man wouldn't have looked so scared if you held a loaded gun to his head LOL. Anna, clare, hils and I got into the biggest group hug. I love you girls. Thank you for always being there for me, for the fun times and bad.
Tracey passed around a jute bag filled with tote bags from NYE by means of a little thank you. I managed to get one and I posted it to linzi. I wanted it to go to someone who would cherish it and appreciate it.
Afterwards Darren said he wanted us to go towards the entrance and he was gonna remain where he was (so the staff didn't get suss). We walked around Somerset house to get to the tube and saw D leaving. I just giggled. It amused me highly that we had practically bumped into him. We waved and carried on down to the tube. It was time for the roast at wetherspoons metropolitan.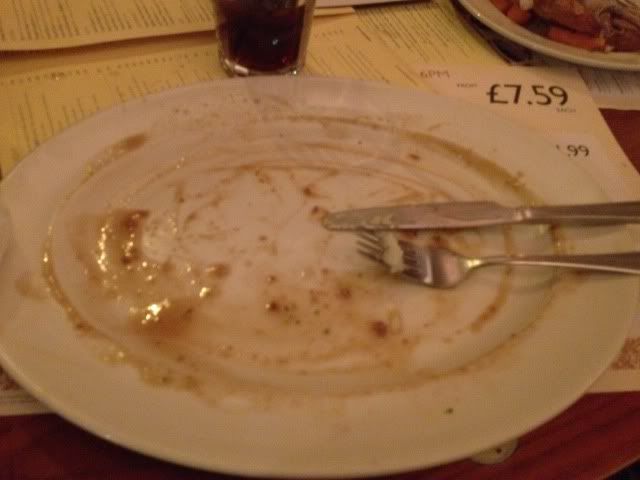 Roast accomplished, we headed on our way home. But not before we had run into a poster on the underground that said 'why are you here?' and it seemed so fitting and somewhat of a message from the universe.
I was so sad to leave my girlies but it was an amazing weekend. Literally the most surreal day ever. What happened next on the train home was wonderful. I was on facebook and the pictures were appearing. Everyone was tagging each other, sharing with each other. All of the pictures had two things in common, Darren's tenderness and our Happiness. It was just sinking in that I got to hug our poptart. so surreal.
This fan base is amazing. The way everyone has networked to share pics and videos with each other this week is beautiful, least not, taking them in the first place. So many new friends have been made. When I got home I quietly ate my cupcake and tried to take the day in.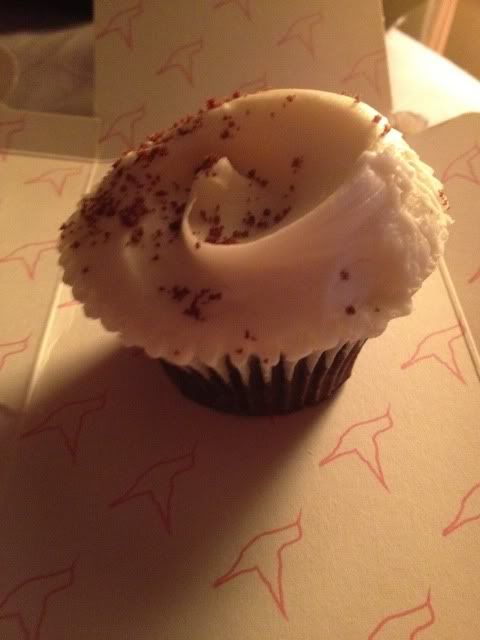 I sat up Wayyyyy too late looking at all the pictures and tagging everyone. I can only conclude that cloud nine is not productive to sleep. My alarm went off WAYYY too early on Monday morning but I picked up my phone and I saw the pic of my hug (it's my screensaver) and it gave me that wave of excitement all over again. I just about survived the dreaded Monday.
Thank you so much Darren. You are adorable and have the kindest, biggest heart. Thank you girlies for sharing it with me. So many laughs. A huge thank you must go to everyone who took pictures of my hug with Darren, so lovely and so unexpected. THANK YOU.
Clair very kindly recorded my moment with Darren even though her arm was killing, thank you so much Clair, I appreciate it so much. This video still makes me giggle and smile:
Addy's also recorded some footage, Thank you so much Addy. I'm at the 7:39 mark:
Hug A Hayes from AddyOsmani.com on Vimeo.
And of course Darren's video 'I love your bloodstained heart'. I'm at the 2:33 / 2:34 mark:
Such a beautiful heartfelt video from Darren and a perfect representation of the day. Thank you so much Darren for being the strength, hope and light in my life and also the joy. Your music is always there for me in the good times and the bad and it's us who are lucky to have you. So glad you feel that love back from us. It was amazing to be a part of the day and the beautiful video.
I love your bloodstained heart too.