1. ALBUM THAT SURPASSED ALL OTHERS
Darren Hayes – Secret Codes and Battleships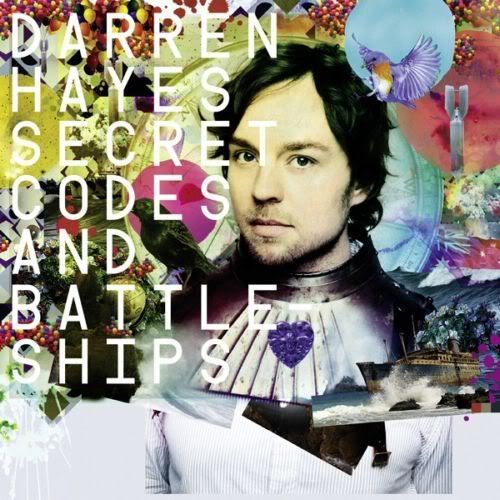 Released in October it very quickly became my album of the year by miles. It's about love and life and how it's a delicate balance between happiness and demons. One lyric screamed at me on first listen:
"A hundred demons clambering
They chase away my harmony and make love afraid to call
….And I've seen a hint of it
This happiness
This bliss
Just knowing it exists I know that I must try"
2. ALBUM THAT MADE ME SMILE
The Wombats – The Modern Glitch.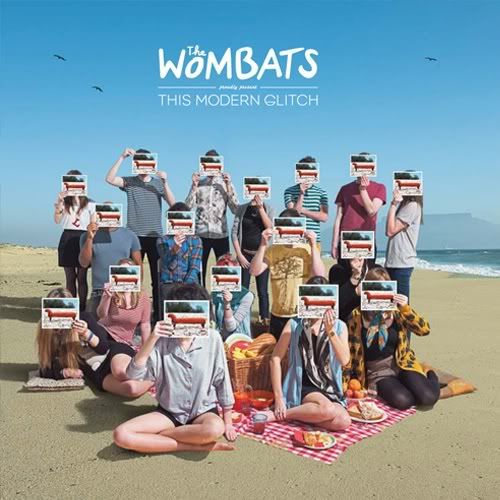 Songs that could have been written for or about me. Songs of despair. Songs of fun. Songs of good times. I adore this album.
Techno fan:
"Shut up and move with me, move with me or, or get out of my face
I didn't queue for an hour to leave straight away
Shut up and stay with me, stay with me or, or let go of my hand
The lasers fill our minds with empty plans"
3. MAN I'D LIKE TO BE BEST FRIENDS WITH
Thomas Leach. A genuinely nice guy. A great friend to me. It's not all been plane sailing though. He embraces the inner child with both arms just like me. I hope sometime we can hang out again like we use to and just goof around again.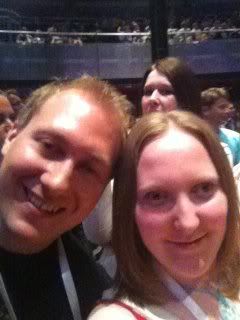 4. THING YOU'RE MOST SICK OF
The exact same as last year: the conservatives. FULL STOP.
Sick of them fucking our country and the Lib Dems doing Sweet F*** All to stop them. They care only for themselves.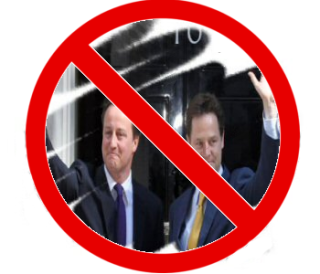 5. THING I MOST DESIRED BUT DIDN'T GET
The chance to see The Feeling at their Xmas shows (and it had VIP!). Sometimes things just don't work out, you still got to believe in what is meant to be.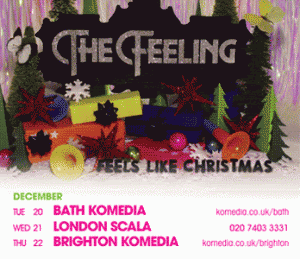 6. ALBUM THAT MOST STIRRED MY SOUL
The Feeling – Together We Were Made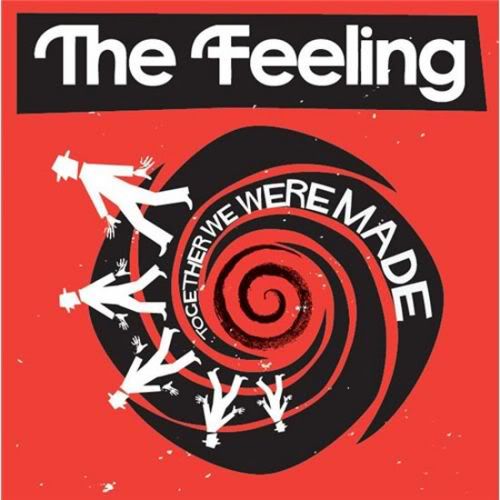 A band I've loved since they began. Their third album and it has some genius songs. Say No makes my soul feel so alive. I love it so much. It's an incredible song.
"If I took a line from your favourite song,
Wrote it in the sky with the stars that shone,
I could never get you to sing along,
All you'd ever do is say no".

7. MOST STYLISH MAN
Simon Curtis. DAMN that man is HAWT. And he has an amazing talent. One of my favourite new discoveries of 2011. R∆ is an amazing album, how to start a war is one of my favourite songs. I had the chance to see Simon perform live and meet him this year. It was amazing. This man is gonna go far.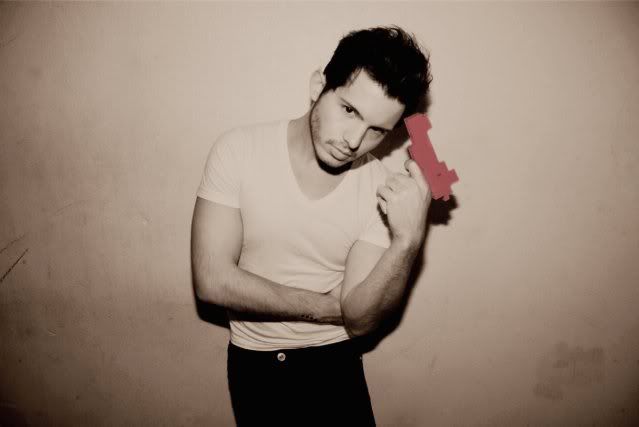 8. FAVOURITE MUSIC VIDEO
Darren Hayes – Bloodstained Heart (lyrics video)
When I listened to this song the first time my reaction was: "Heart wrenching. LOVE it".
The lyrics video floored me. I was stunned. Lost for words. In tears. It was just simple, beautiful, genius.
I drew many connections: the feeling of losing the battle, the feeling of hope – it inspires me, and the knight in shining armour that will pick up the pieces.

"There's no one left to lay you down. Or say it's okay"
'We'll go out punching".
'Even when you fall apart, I'll pick up your bloodstained heart"
This song is an example of my connection to Darren and why I hold that so close my heart.
9. FAVOURITE TELEVISION SHOW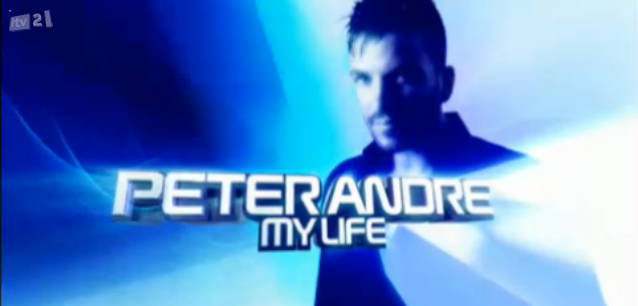 Peter Andre. I love watching his programme. He's not the best singer but he's got a good heart and he loves his kids so much. I love seeing his show. And he aint half bad looking either.
10. FAVOURITE CHARACTER SINCE E.T
It's still gotta be Sid from Ice age .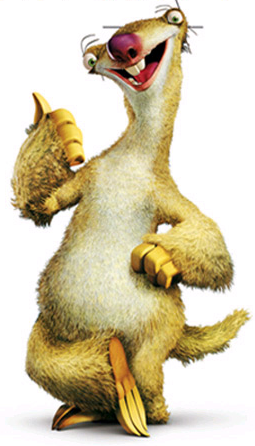 Sometimes characters are invented that are just genius. Sid is exactly that. The voice, the character, everything about him is careful constructed to make Sid amazing.

11. COOLEST ROCK STAR
Caleb Followill.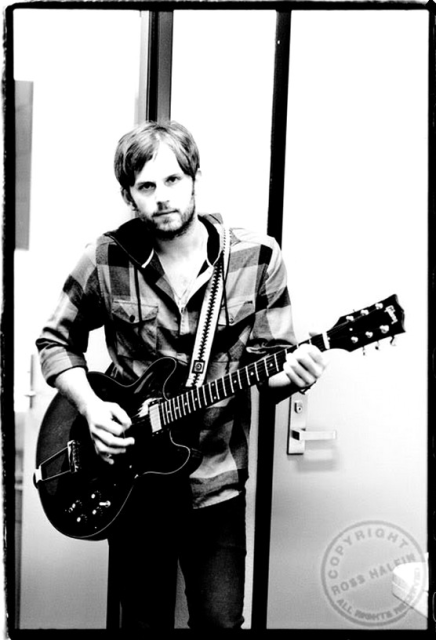 Not exactly the coolest after his behaviour this year on stage towards fans but I hope he wins his battles as I do adore his voice. I hope kings of leon are back to their best soon. Definitely the sexiest rock star.
12. BEST PROTEST SIGN
The occupy Nottingham protest camp – 'Lost my job, found an occupation'.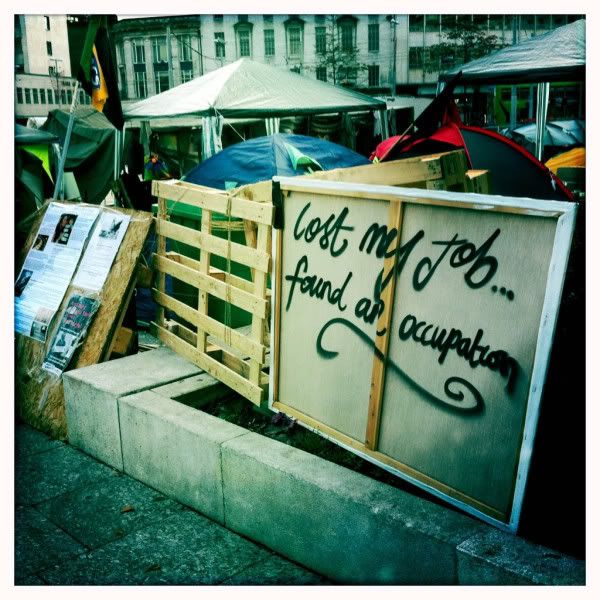 13. THING THE HUMAN RACE WILL BE ASHAMED OF IN 30 YEARS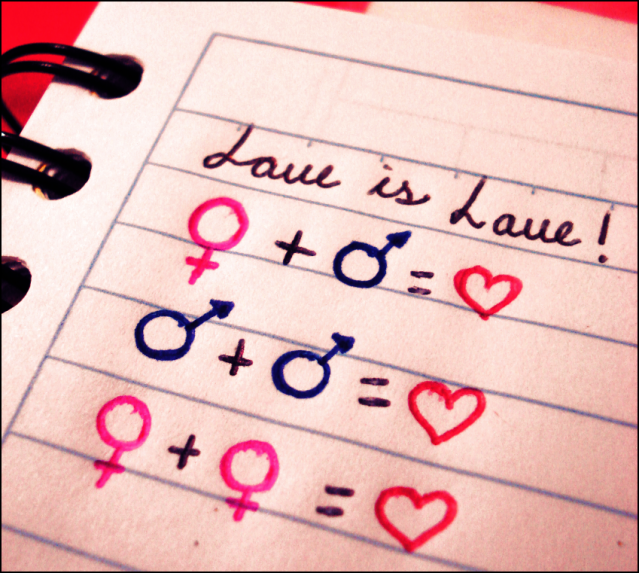 The fact that in 80 of the 196 countries it's illegal to be gay, being a lesbian is outlawed in 45 and in 6 countries it's punishable with death. I long for a day when sexuality doesn't matter anymore.

14. COOLEST STYLE AND DESIGN ICON
Darren Hayes.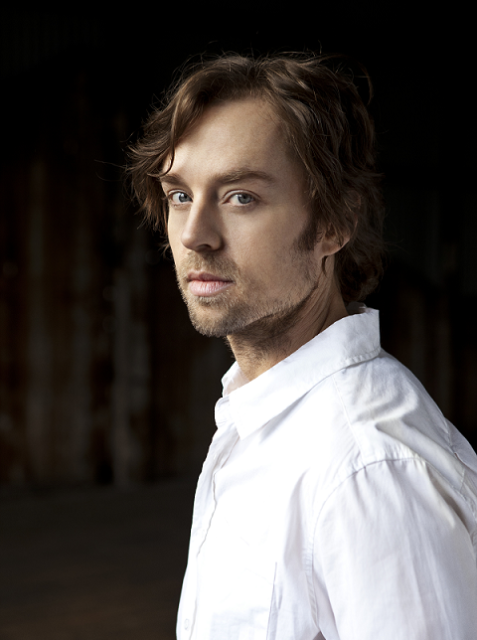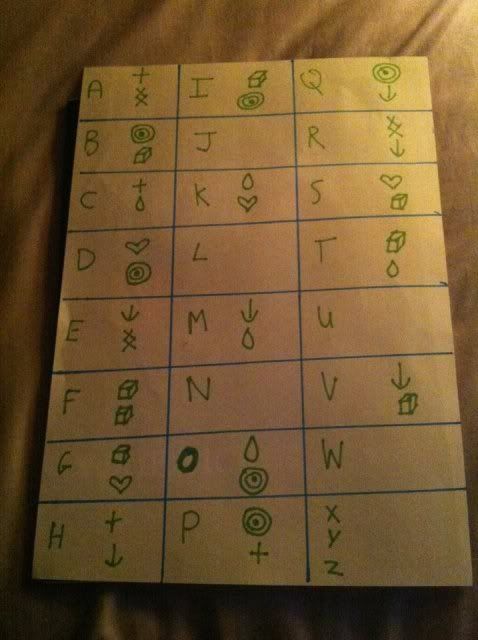 The revealing of Secret codes and battleships planned down to every inch and revealed slowly for months before release. The secret code was GENIUS. Some would take me more than an hour to work out. Winning one of those precious canvases for translating the code for 'black out the sun' is one of my best moments of 2011.
The costumes on stage, the stage design, all genius and carefully planned.
15. BEST GIG of 2011.
Darren Hayes – The Secret Tour – Liverpool. Just total sensory overload. The performer Darren Hayes was born to be. So good to have Darren back on stage doing his thang.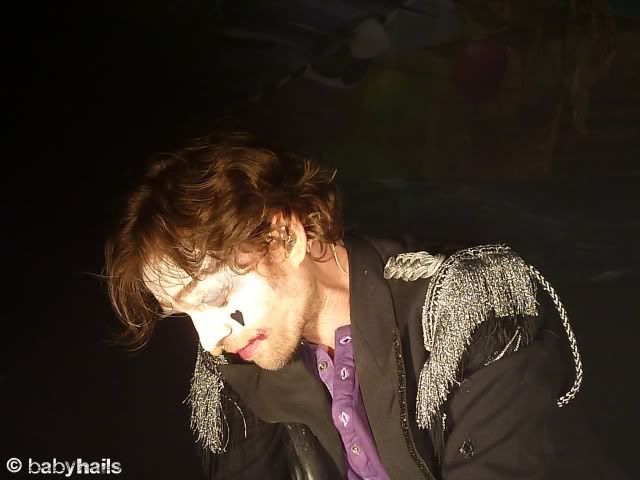 (Picture is from Glasgow the following night)
16. FAVOURITE PICTURE(s) YOU TOOK THIS YEAR.

I took this picture of flower in my landlord's garden in the last of the autumn sun in October this year. It was beautiful: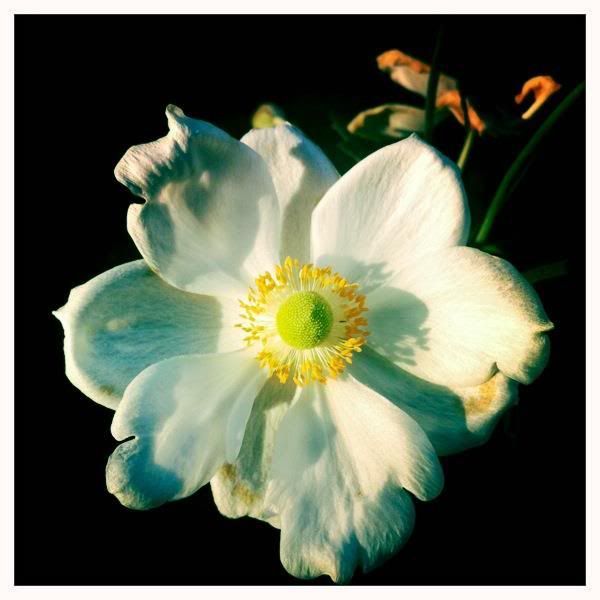 This is another flower picture I took in spring that I love: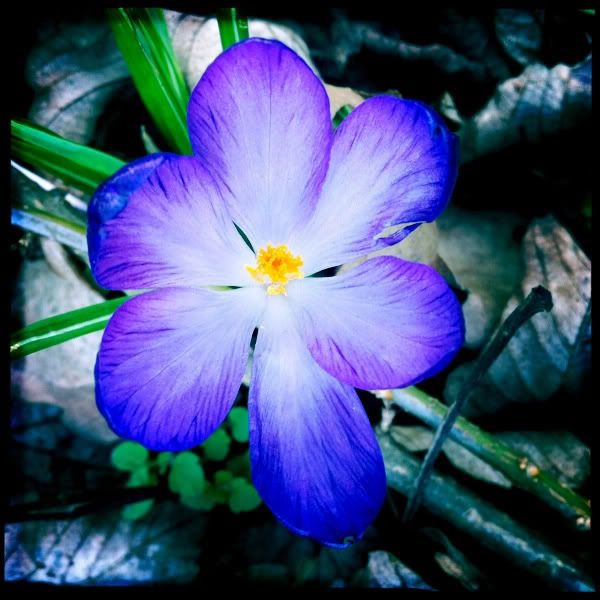 This is a picture of a guy sitting looking up at the Nottingham Eye. I love this one: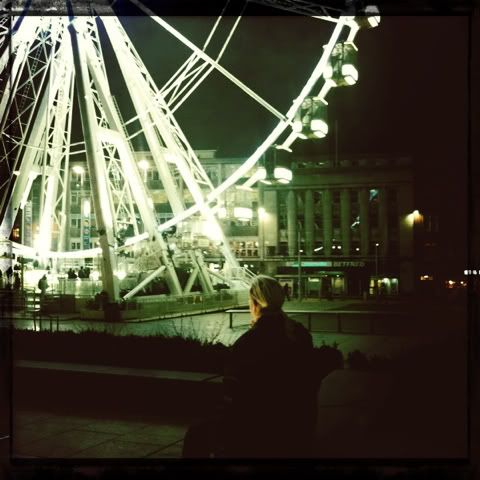 17. MOST MEMORABLE EVENT(s) OF 2011.

The Japanese earthquake and tsunami.
The assassination of Osama bin laden.
The UK riots.
Steve Jobs death. He was a truly intelligent man and visionary. The world is missing a genius now.

18. THE MOST EXCITING THING(s) OF 2011.
So many...
Falling in love (I won't mention losing it again).
One of my best friends wedding.
Seeing The Feeling in the Kasbah club.
Seeing The Killers playing The Scala one night and Hyde Park the next.
Listening to Darren Hayes new album at the listening party in London with friends new and old.
Seeing Darren Hayes play to 600 people in Birmingham and 10,000 at Wembley arena and a few more dates in between ;)
19. FAVOURITE SINGLE OF 2011.
Rihanna – We Found Love.
TUNNNNNE. It's just PURE feel good dance. That is all.
20. FAVOURITE FILM OF 2011.
Total toss up between bridesmaids and friends with benefits. Bridesmaids because it was the funniest film this year and friends with benefits because Justin timberlake is totally naked. I will have to go with friends with benefits ;)
21. THING(S) YOU ACCOMPLISHED THIS YEAR.
Keeping my blog going even if I didn't find time to blog half as much as I would have liked.
Finding love. Keeping it for a little while.
Buying a digital SLR. Just need to work out how to use it.
Overcoming anxiety to discover new places.


22. MOST EXCITING DISCOVERY THIS YEAR.
Ben Montague. Support for the lighthouse family. He's got this song called Haunted that haunts me.
"And I'm haunted
Still a part of me that's haunted
By the only one I've ever wanted
Everyone has their ghost"

23. THING YOU ARE MOST LOOKING FORWARD TO IN 2012.

Darren Hayes Next Tour.
The Killers Next Album and Tour.
Seeing more of my friends and having epic times.
I wanna go paris. It has to happen.
That is all.